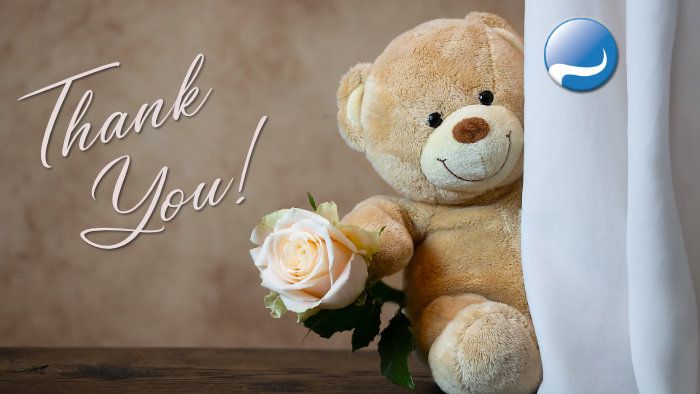 On behalf of the children, young people and their families, our volunteers, our trustees and the team at Sandy Bear, we wanted to say a huge thank you for voting Sandy Bear Children's Bereavement Charity as your chosen charity in 2021.
Your support this year will change the lives of many families who are suffering a significant bereavement and will help vulnerable children and teenagers in Pembrokeshire to receive much needed support through their grief journey.
You have already got off to a fantastic start through 'Beat the January Blues' and the photos of your efforts were brilliant. We hope the rest of the year will be fun and uplifting and we want you to feel valued for supporting Sandy Bear. We are working closely with Lauren and the team to do just that.
There are lots of ways you can help us in the meantime and in doing so, make an incredible difference to the lives of so many children and young people who have suffered the death of a loved one.
Please follow us on Facebook, Twitter or LinkedIn – like and share our posts and describe why  you voted for us… this is important because it raises awareness of our service.
You can even set up a Facebook Fundraiser on your birthday to support us.
And if you need our support, please pick up the phone and call us on 01437 700272. Hopefully later this year, we will provide Port staff and their families with an opportunity to meet the Sandy Bear team to learn and talk about how to support a toddler, child or teenager who has experienced a bereavement.
Whatever way you to choose to support us this year, we are delighted that you are, and look forward working alongside you because we couldn't do it without your help – thank you so much!