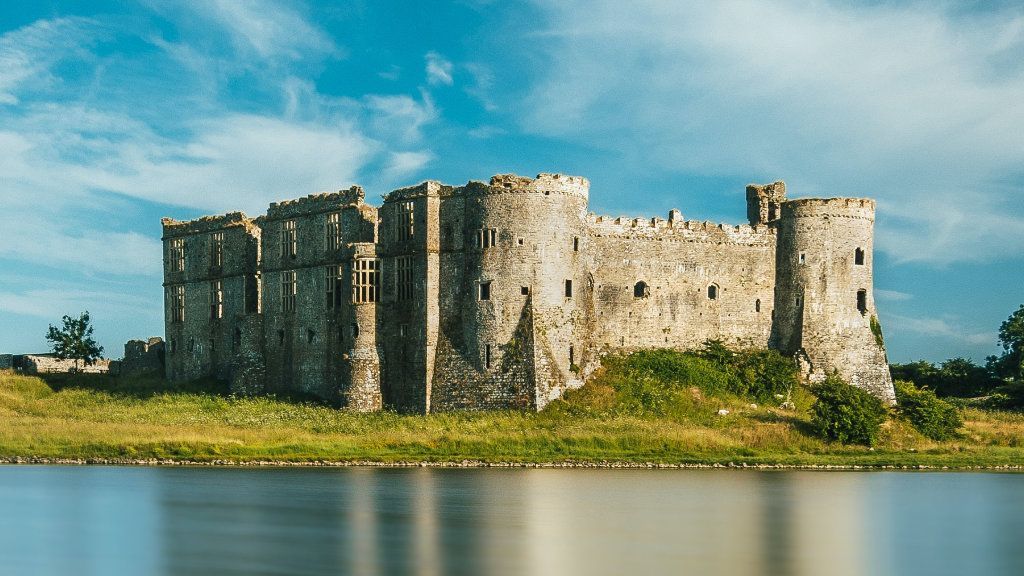 Sandy Bear Children's Bereavement Charity are hosting a Family Fun Day Event at Carew Castle on the 29th August 2021. Pembrokeshire Coast National Park have kindly donated the use of the Castle, to the charity, for the day. The day will run between 10.00-16.00 on the August Bank Holiday Sunday.
Local companies and organisations have also put themselves forward to sponsor and support the day. Valero Energy are donating their marquee to the event. The Port of Milford Haven and Dragon LNG, who support Sandy Bear as their Charity of the Year, are also providing support through volunteering and sponsorship.
The purpose of the event is to raise the profile of Sandy Bear Children's Bereavement Charity as well as to raise funds for the resources for the children, young people and families who are supported by Sandy Bear. Such resources help families to understand and cope with the grief they are experiencing as well as allowing children, young people and their families to remember the loved ones they have lost.
Sandy Bear Children's Bereavement Charity will be inviting past and current clients to the day to help them continue to come together for remembrance and to also enjoy themselves too. The event is open to the public (entrance fee applies).
The charity have arranged for a number of guests, within Pembrokeshire, to attend the day to provide activities, performances and workshops. Covid-19 permitting, the county's emergency services will be attending where they will share information about the positive work they do within the county as well as providing activities for the families to enjoy.
There will also be musical performances and workshops from Samba DOC and Tickle Tunes, craft activities, storytelling, a teddy bear hunt, a teddy bear picnic and a Sandy Bear walk around the Hay Meadow at Carew Castle. All information regarding the event is being posted onto the charity's social media platforms in the weeks leading up to the event (Facebook, Twitter, LinkedIn).
Sandy Bear are holding a summer raffle in the lead up to the event, which can be entered following a link via their social media platforms. There are six different prizes to be won which have been donated by local businesses within the county. Prizes include a Two Night Bell Tent Stay from Nights Under Canvas, an 8"x10" Pet or Wildlife Portrait from Dawn Beer Art and an Alpaca Trekking Experience for Two from Pembrokeshire Alpaca Trekking. All proceeds will also go towards children's resources.
Hannah Underwood, Charity Coordinator at Sandy Bear says 'This is the first event I have organised since joining the charity in May 2021 and the first event we have been able to hold since the pandemic hit. It has been a really exciting challenge for myself within my new role. Everyone we are currently working with has been so supportive of this event and I am really excited to see how the day pans out!'
Daisy Hughes, Visitor Services Manager at Carew Castle says 'We are so pleased to be working with Sandy Bear on the Family Fun Day in August. Activities are planned in and around the Castle throughout the day and all are welcome to come along and join in the fun! Sandy Bear are such an amazing charity and the support they give to children and young people is extraordinary. We are honoured to be hosting the event and are really looking forward to the day'
For more information about Carew Castle visit www.pembrokeshirecoast.wales/carew-castle/